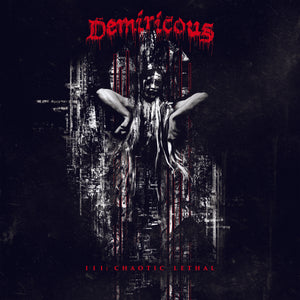 Demiricous - Chaotic Lethal [CD]
Demiricous's first album in 15 years "Chaotic Lethal", is now available for pre-order on CD!  
'Chaotic Lethal' is a paint-peeling blast of rage from start to finish. Their wrath doesn't seem to have much to do with their own bad luck as much as it's a condemnation of the horrible state of the world today.
-Todd Manning @ No Echo
Listen on YouTube: https://www.youtube.com/watch?v=cFqK-FJqor4